Comparing the 2023 Ford Maverick and the 2023 Ford Ranger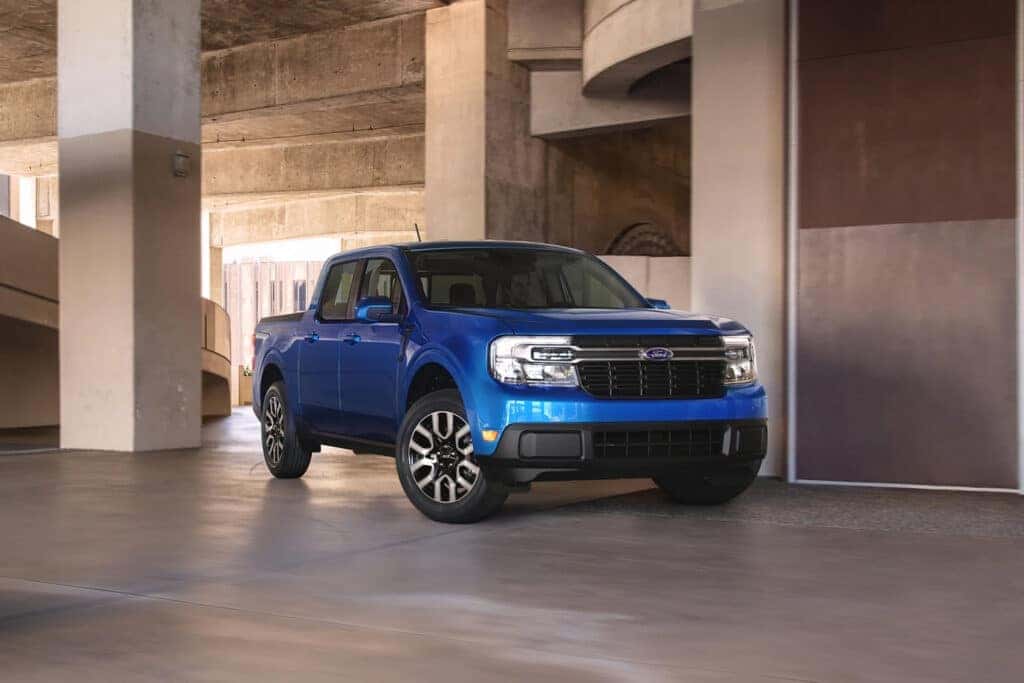 When you want the versatility of a pickup truck, but something that's more efficient and maneuverable than a full-size truck, we've got options at Woodhouse Ford of Omaha. You may want the compact 2023 Ford Maverick or the midsize 2023 Ford Ranger; you just need to decide which truck is best for you. 
Serious Power
The Ford Maverick comes standard with a 2.5-liter full-hybrid powertrain. It generates up to 191 horsepower and 155 lb-ft of torque. You can also opt for even more power with the available 2.0-liter EcoBoost® engine, which churns out up to 250 horsepower and 277 lb-ft of torque.
When you want to prioritize performance, consider the Ford Ranger, equipped with a 2.3-liter EcoBoost® engine that delivers up to 270 horsepower and 310 lb-ft of torque. While it does deliver more power than the Ford Maverick, the Ford Maverick's fuel efficiency is substantially higher.
Notable Towing Power Capabilities
You'll still get impressive towing power from both trucks, even without full-size capabilities. The Ford Maverick can tow up to 4,000 pounds. When properly equipped, the Ford Ranger can tow up to 7,500 pounds.
Versatile Space
Both trucks offer versatile space, ideal for even your biggest projects. When capacity is a consideration, you'll want the Ford Ranger, which is the larger option of the two. On the other hand, the fact that the Ford Maverick is nearly 11 inches shorter makes it much easier to park than its larger siblings.
The Ford Ranger has two bed options, providing 43.3 or 51.8 cubic feet of cargo space in the truck bed. The Ford Maverick still provides a generous 33.3 cubic feet of cargo bed volume.
Visit Our Omaha Dealership Today
We encourage you to visit our Omaha dealership today to test drive both pickup trucks. We'd love to help you find your perfect fit today!