EV Charging FAQ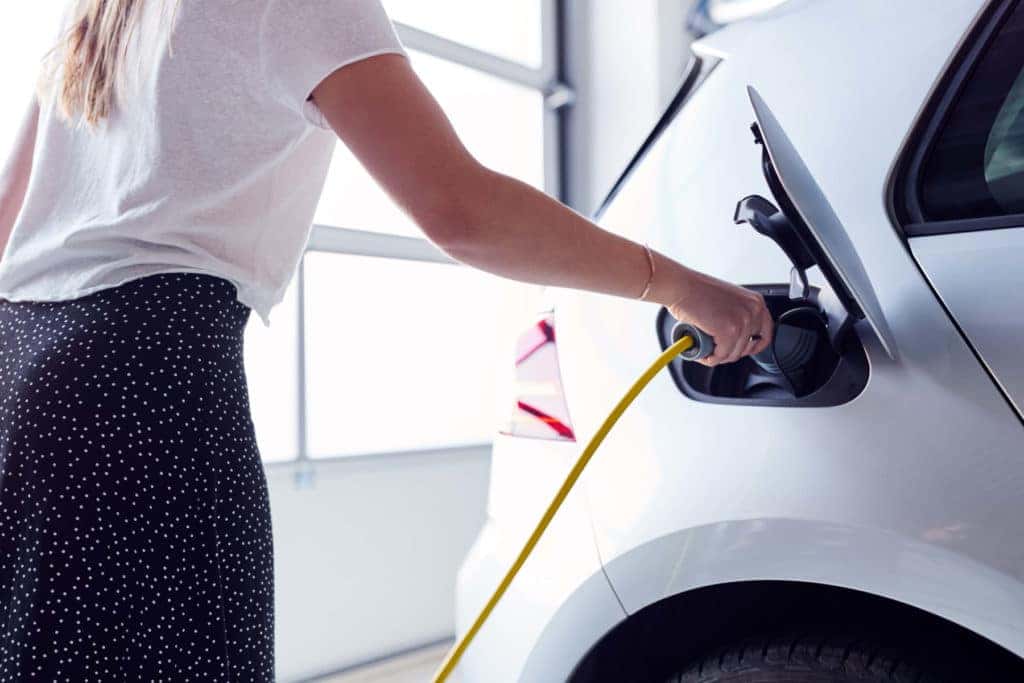 Everywhere you look nowadays, you will see an electric car. As electric cars become more and more popular, you may have questions about charging them, especially if you have not owned one yourself. At Woodhouse Ford of Omaha, we are here to help you learn more about EV charging stations so you know everything you need to use them. 
Where Can I Charge My EV?
Whether you have a Ford F-150 Lightning or Ford Escape SE Hybrid, you will need to keep its battery charged. You can charge your EV's battery at home or at a public charging station, usually sponsored by a brand. Most public EV charging stations are free to use, though some may charge a fee or a membership subscription.
To find the nearest EV charging station to you, Ford has partnered with the BlueOvalTM Charge Network to help you locate the stations most convenient to you. 
What Are Public EV Charging Stations?
Public EV charging stations are quite similar to gas stations but with electricity instead of gasoline. There are cords to connect your car to the power source then you just let your battery recharge. A majority of EV charging stations offer Level 2 charging, though you may sometimes encounter Level 1 or DC Fast charging, too. 
What is Level 1 Charging?
Level 1 charging is EV charging that uses a standard outlet, usually 120 volts. For this kind of charging, you can use the cord that comes with your EV purchase. Most often, you will use Level 1 charging at home rather than at public charging stations. 
What is Level 2 Charging?
Level 2 charging is a bit faster than Level 2 charging and is most commonly found at charging stations. This type of charging uses a 240-volt outlet and provides a full charge in roughly eight hours. 
What is DC Fast Charging?
The last level of charging is DC Fast charging, which gives a full charge in about an hour using a 480-volt circuit. This kind is less common at public stations, but you should expect to see more DC Fast charging stations around in the near future. 
Now that you're informed on EV charging stations, we invite you to visit us at our Ford dealership in Omaha, NE to check out our EV inventory and find your next vehicle.