Ford Bronco History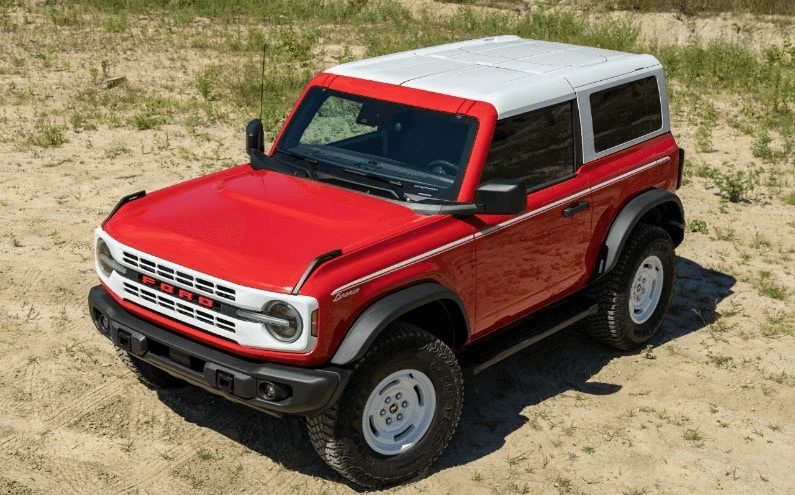 Younger drivers and newer fans may not realize it, but the Ford Bronco has a history dating all the way back to the 1960s. If it could talk, it would have an exciting story to tell. That story opens a new chapter with the new 2023 Ford Bronco serving as a callback to its outdoorsman roots, so we're taking a trip down memory lane.
1966: Humble Beginnings
The 1966 Ford Bronco was designed as a response to the Jeep® CJ-5, which was popular at the time. It was seen as a fun off-roader for young folks and served as a rugged counterpart to the already popular Ford Mustang. The 1965 Ford Bronco came in three body styles: Wagon, Roadster, and Half-Cab. When production of the first generation ended, 225,585 had been built.
1980: Bigger and Better
Succeeding years saw a number of refinements and innovations. The generation introduced in 1980 represented a radical departure.
These models were stronger, lighter, and more agile to better handle various driving conditions. The solid front axle was exchanged for an independent suspension system, which made it stand out during the time. The introduction of a four-wheel drive system further set this generation of Ford Bronco apart from its predecessors.
2023: A New Era
As a callback to its long history, the 2023 Ford Bronco has a Heritage Edition model that combines a nostalgic style with the most advanced technology available. Decades of upgrades have left their mark, and the 2023 models are more durable, capable, and accessible than ever.
Start a New Adventure at Woodhouse Ford of Omaha
Our Omaha Ford dealership is the perfect place to begin your adventure with the 2023 Ford Bronco. Stop in to browse our selection of past, present, and future classics today!