Three "Hidden" Ford F-150 Features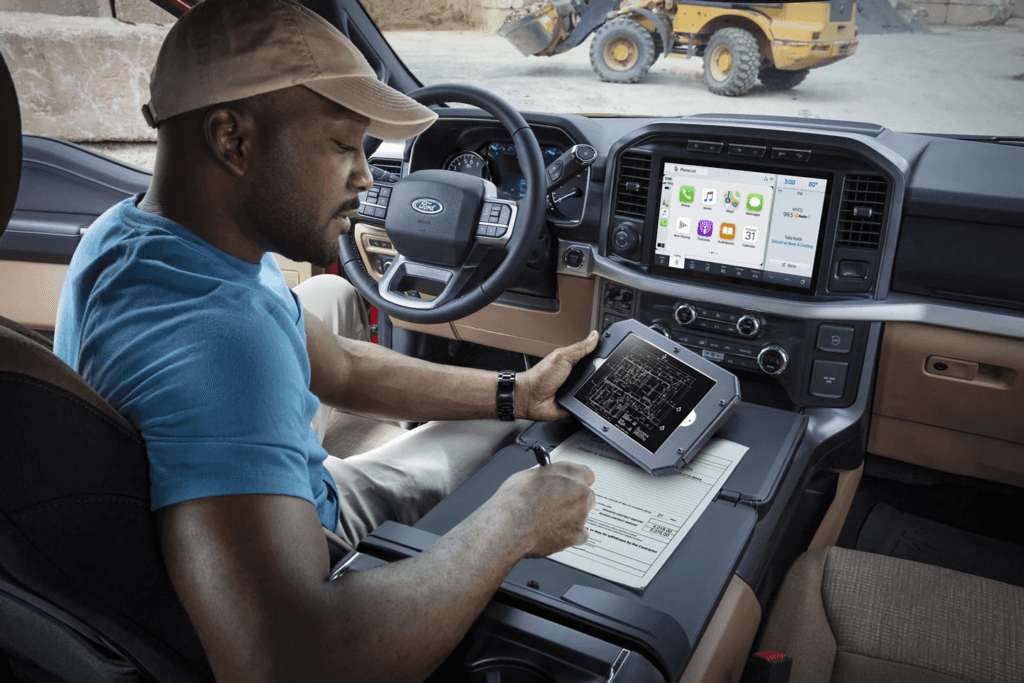 There's no denying that the Ford F-150 is brimming with fun features that enhance every drive. So many, in fact, that many go unnoticed. We're highlighting a few of the hidden features in a Ford F-150 at Woodhouse Ford of Omaha. 
Extra Storage Space
Did you know you can flip your rear seats up in the Ford F-150 for extra storage space inside your cabin? If your truck's properly equipped, there's also a lock on the side panel to lock them in place. Simply push the release button on your key fob to pull out the locking key (also known as a key blade).
Center Console Work Surface
We know there are times throughout the work day you need a space to work out the details. Select models include a center console work surface to provide the necessary space. To use the work surface:
Make sure your stow bin is empty, and the mat inside is flat
Press the stow button to fold down the selector lever (this allows the shifter to lay flat in your console) and press the button to release the folding surface
Open the work surface to use
Dead Key Fob Location
Even if your key fob battery has died, you can still start your pickup track. First, unlock your doors using the key blade we previously mentioned. Once inside, you'll find a slot under your cupholder in the front center console. You simply need to drop your key blade in this slot (with the silver side up), and your truck will get the signal it needs to start with your push start button.
Test-Drive a New Ford F-150 Today
Anxious to test out the Ford F-150 for yourself? What are you waiting for? Take a test drive at Woodhouse Ford of Omaha today!